Add FinanSearch to search engines on Firefox for ios/iphones
These directions assume you have the Firefox Browser installed on your iphone/ipad. If not, you will first need to download and install it from the app store.
Tap the button with three horizontal lines in the bottom right corner.
Tap settings at the bottom of the menu.
Tap Search.
Tap Add Search Engine at the bottom of the menu.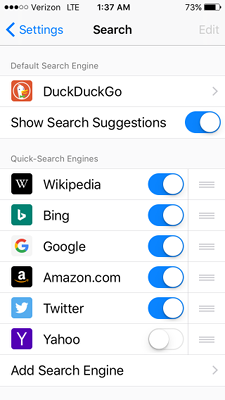 Tap in the title field where it says "Search Engine". Type FinanSearch.
Tap in the URL field where it says "URL (Replace Query with %s)". Type https://finansearch.com/search/?q=%s
Tap Save.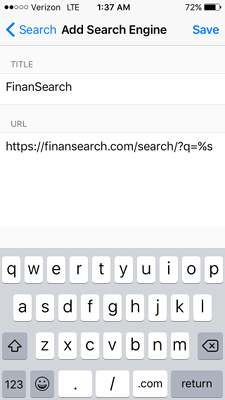 Tap Settings.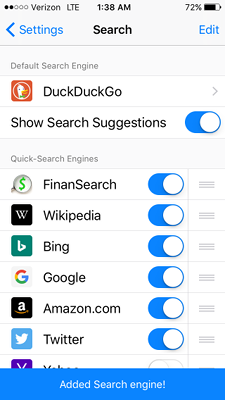 Tap Done.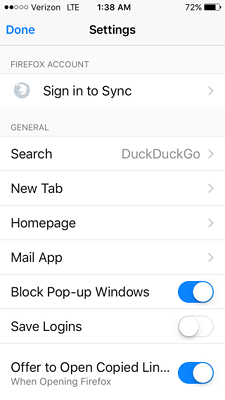 Any time you would like to use it, type in your search term in the URL bar at the top. Then tap the FinanSearch logo: the magnifying class over the dollar sign.
This will send your query to our server and bring up the search results.